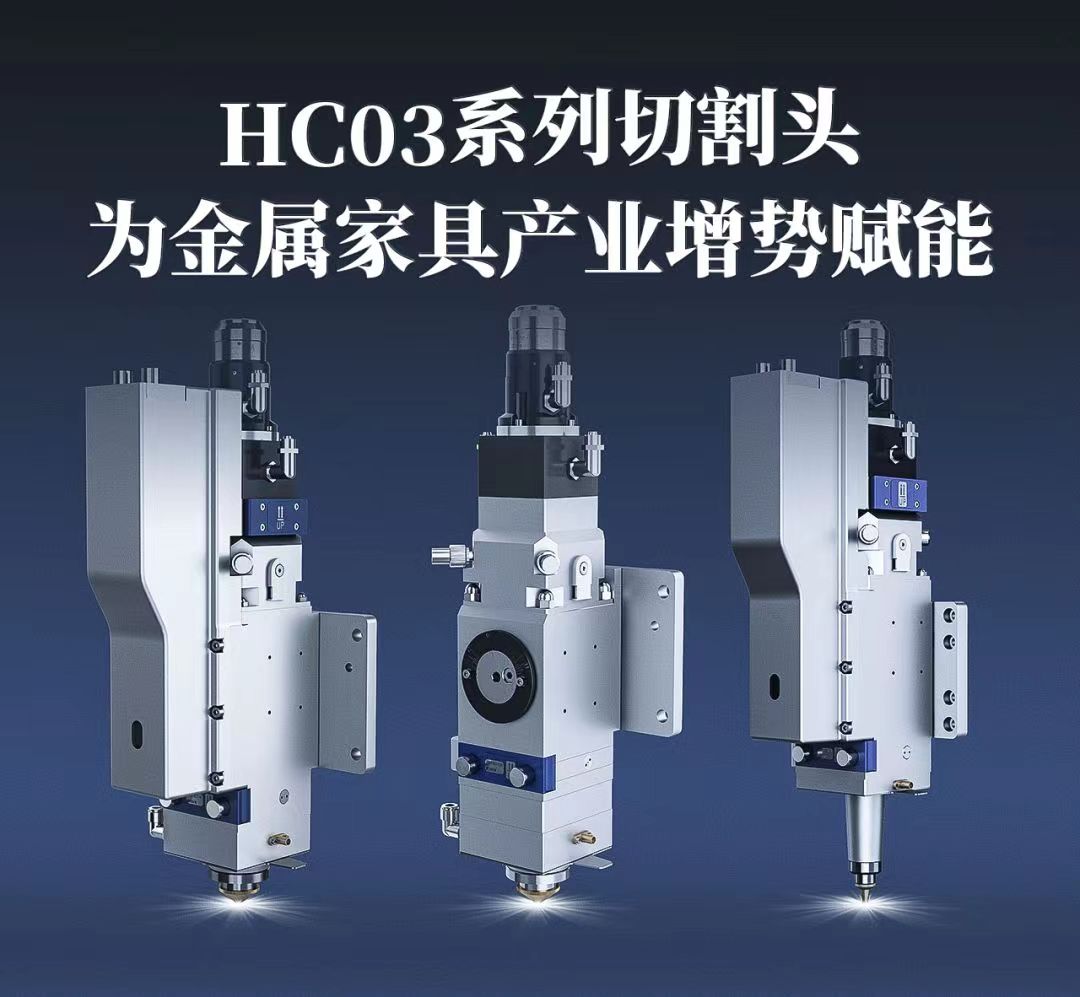 In recent years, the continuous development and improvement of laser processing technology is promoting the reform in the fields of sheet metal processing, hardware cabinets, household products, etc. Laser cutting is one of the most commonly used application technologies in laser processing
With the advantages of fast cutting speed, high precision and less secondary processing, it has become the "sword" of modern "cutting iron like mud".
At the fashionable stage of modern industrial fashion, metal furniture and furniture accessories have won the favor of users and furniture manufacturers by virtue of their high durability, free shaping, simplicity and beauty
Metal furniture has high requirements for the quality of batch cutting and processing of high reflective materials of metal cutting sections
In the production process of metal furnitureFaced with various problems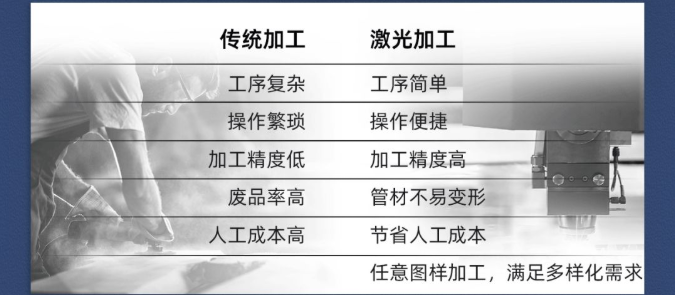 As an important component of laser cutting, optical fiber focusing head plays an important role in light stability and operation flexibility. As the first manufacturer to develop optical fiber focusing head in China,
Aiming at the development trend of metal furniture processing, focusing on user processing, we independently developed HC03 series cutting head, which is specially customized for metal plate and pipe cutting to achieve stable, accurate cutting and continuous processing.
Laser cutting can ensure the precision of metal processing, and at the same time, it can realize the rapid and stable metal processing products. It can solve the problems of multiple processes, slow speed and high loss in traditional processing
Cold metal material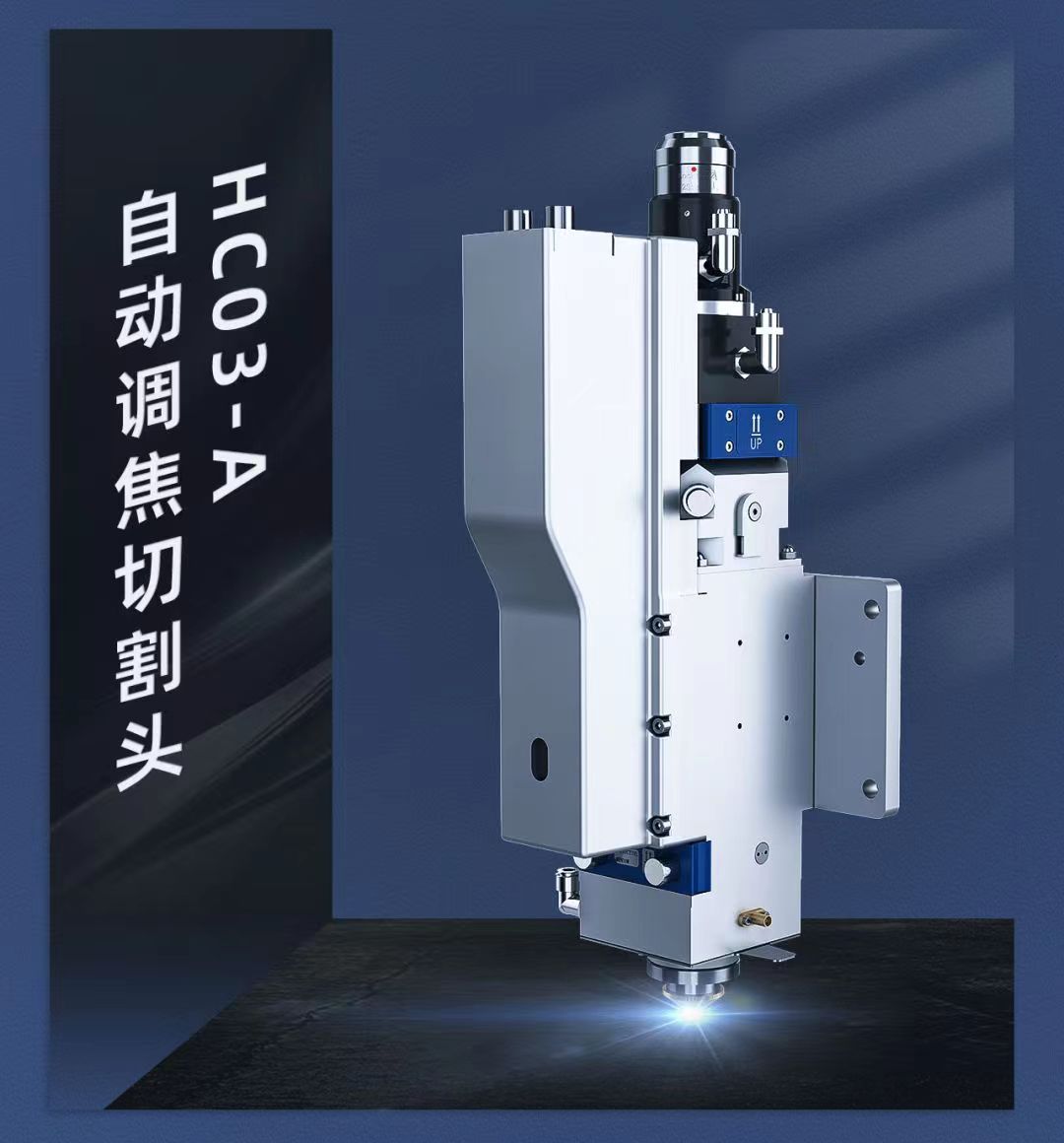 HC03-AAuto focusing cutting head(Functional features)
Autofocus:Reduce human intervention time, operate conveniently and quickly, and significantly improve the efficiency of thick plate perforation
Lean design:Excellent optical configuration and smooth and stable airflow design significantly improve cutting efficiency and quality
High sealing:The dust-proof grade is IP6, effectively protecting the internal optical components from external environmental pollution
Optical stability:Use high quality optical components, good processing quality, practical and more stable
Convenient maintenance:The protective mirror assembly adopts drawer design, which is fast and simple to replace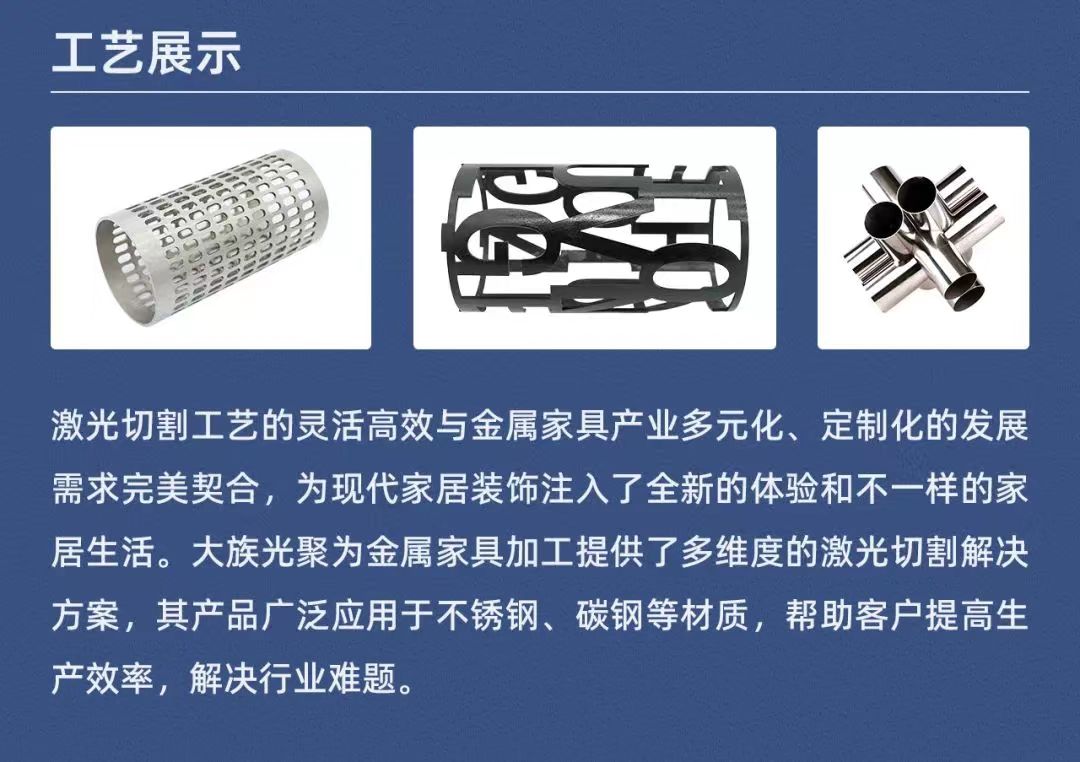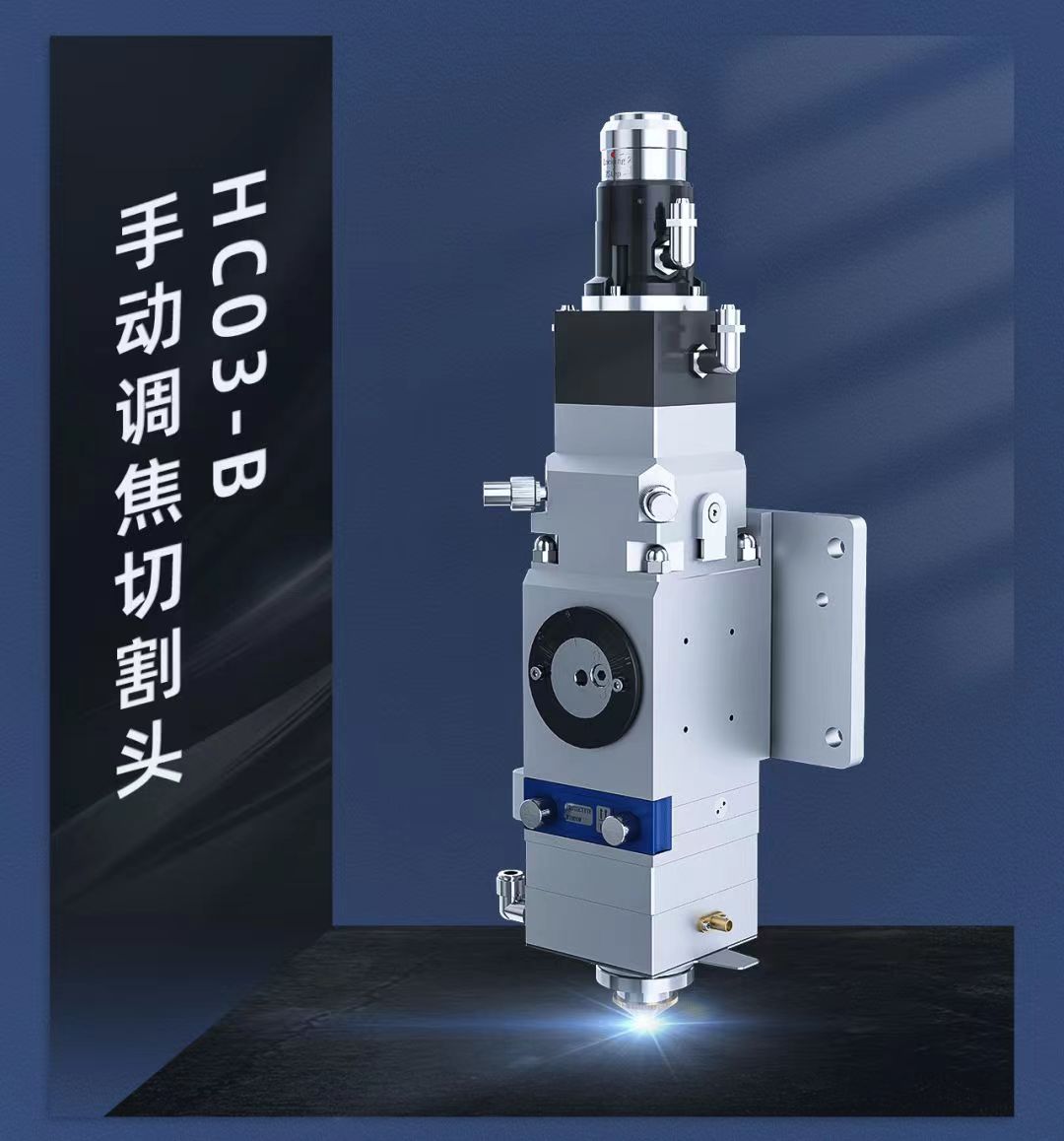 HC03-B Manual focusing cutting head(Functional features)
High cost performance:The first choice of economical cutting equipment with power of 3.0kW and below
Lean design:Excellent optical configuration and smooth and stable airflow design significantly improve cutting efficiency and quality
High sealing:The dust-proof grade is IP6, effectively protecting the internal optical components from external environmental pollution
Optical stability:Use high quality optical components, good processing quality, practical and more stable
Convenient maintenance:The protective mirror assembly adopts drawer design, which is fast and simple to replace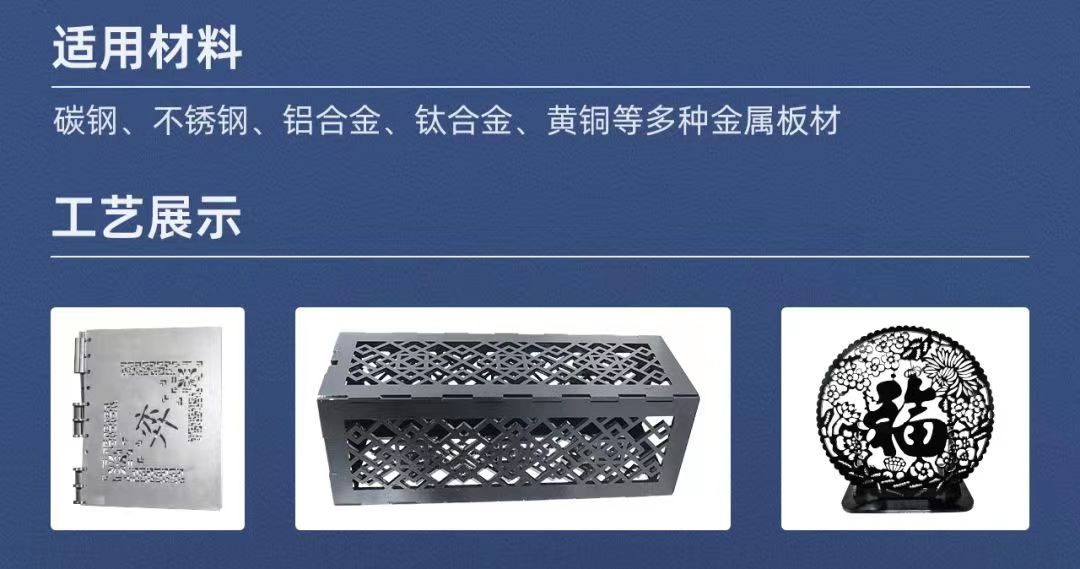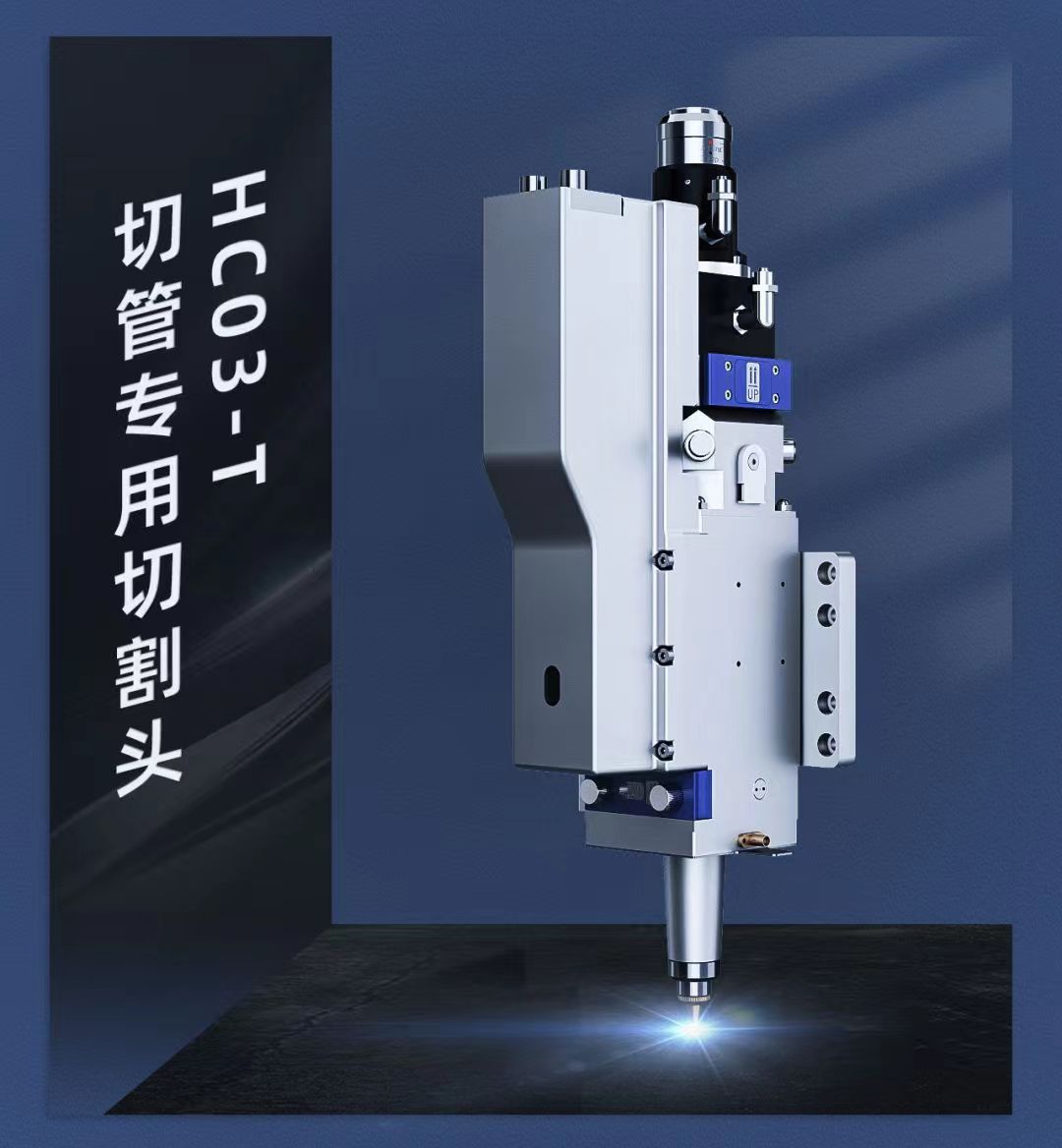 HC03-TSpecial cutting head for pipe cutting(Functional features)
Slender nozzle:Reduce workpiece interference, suitable for products with small machining space
Lean design:Excellent optical configuration and smooth and stable airflow design significantly improve cutting efficiency and quality
High sealing:The dust-proof grade is IP6, effectively protecting the internal optical components from external environmental pollution
Optical stability:Use high quality optical components, good processing quality, practical and more stable
Convenient maintenance:The protective mirror assembly adopts drawer design, which is fast and simple to replace
Applicable materials:Carbon steel, silicon steel, stainless steel, aluminum alloy, titanium alloy, galvanized sheet, aluminum zinc plated sheet, copper and other metal pipes